TALL BIKE, Laser Printed Art Book, 8 Pages, edition of 35. 4.25 x 2.75 in. 2021.

Exhbited in Gallery 209 during my Triple Comic Solo Exhbition.

A short story about a bike ride with my brother and his neon orange tall bike.

Scanned images and photographs of the book available to read below. Images my take a minute or two to load, so if the site is blank, please refresh or wait a moment.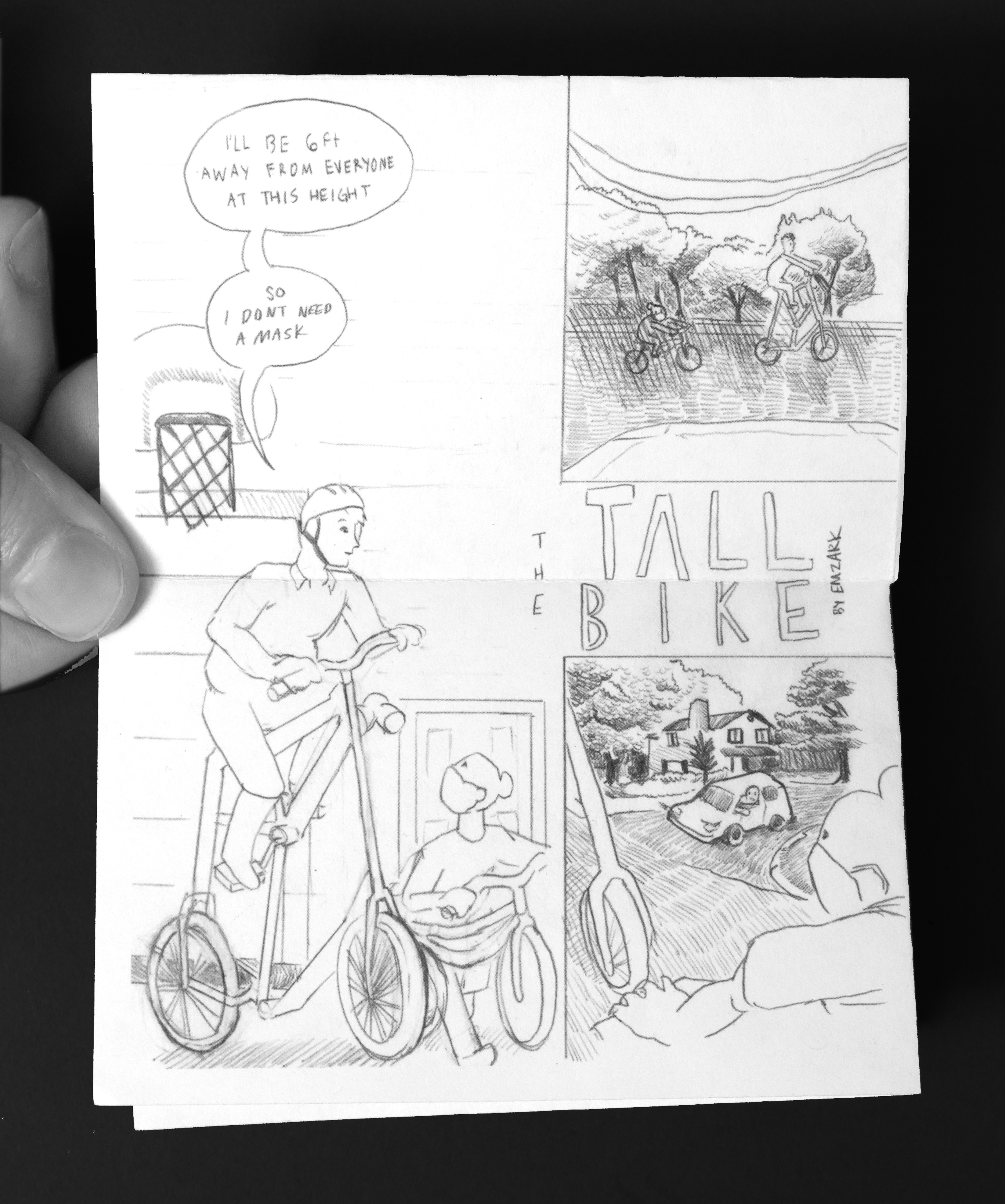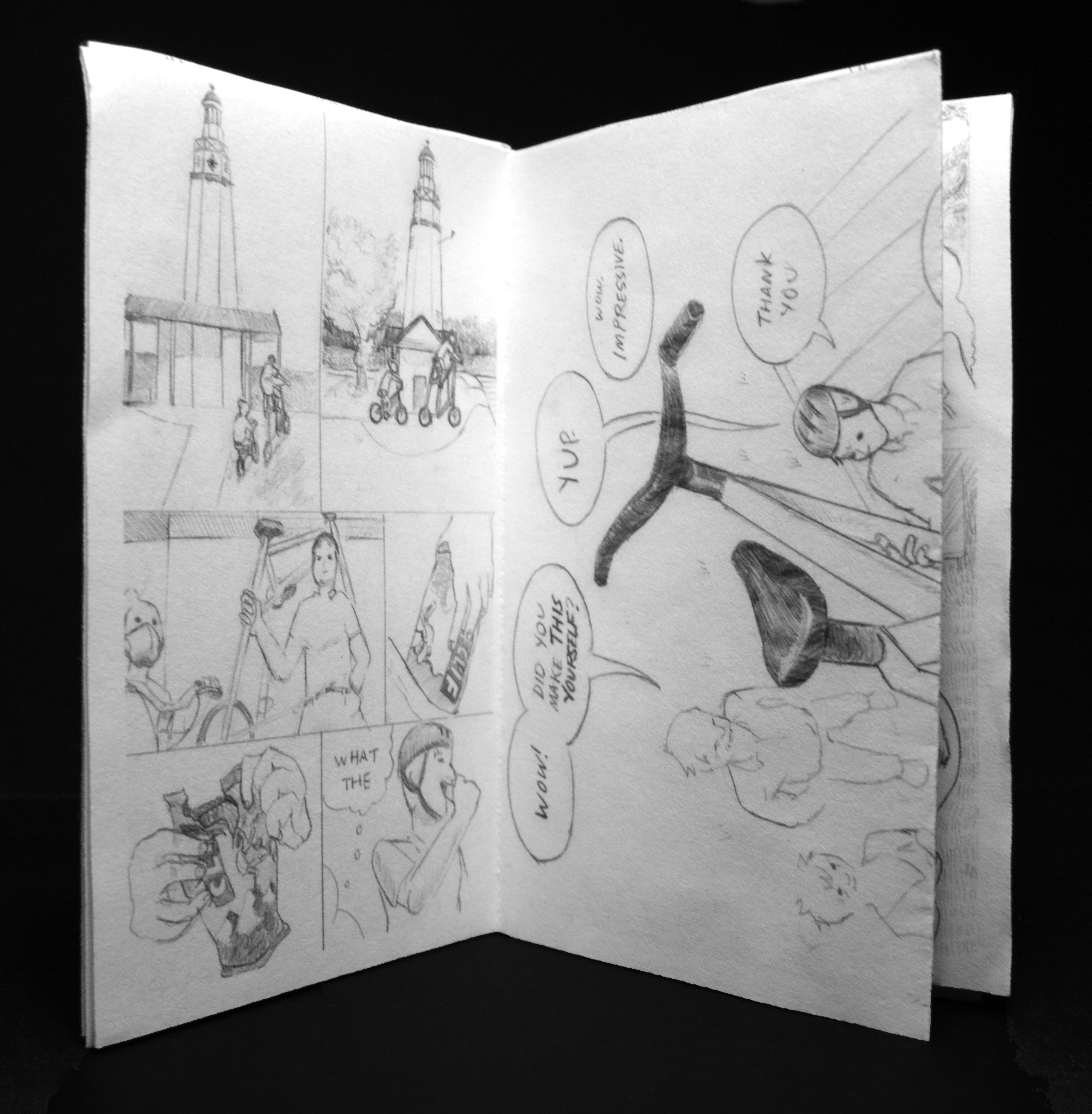 Liked the comic? You can preorder it by clicking here.